Colormates eyeshadow and eyeliner- shades of seude review
I'm always on the look for cruelty free and organic, mineral based makeup.
As we all know, it is very difficult to find such products/ companies and they can be pretty pricey.
I try my best to find at least cruelty free products, if not organic and mineral based as I really love animals.
I don't really mind if the products is not completely organic or mineral based, as long as they are not using harmful chemicals. I don't usually wear a lot of makeup, plus i religiously follow a healthy skincare routine which counterbalances any of the ill effects of my makeup [ if any].
Colormates was approved by PETA as cruelty free on 12th October, 2016.
So, when I laid my hands on Colormates, I was extremely happy and satisfied to find out that its not only paraben free but also cruelty free.
I totally love their products and they are super affordable.
The product I'm reviewing today is Colormates eyeshadow and eyeliner - shades of suede.
I'm totally obsessed with this product as I can use it in my everyday make-up as well as for a more dramatic night look. It is not highly pigmented [ I would say medium/low pigmentation} , only the darkest shade is a little more pigmented than the other two.
They can be used for a soft and natural look as well as a dramatic look [ based on the colour and the amount your using] which I'm in love with.
It goes well with almost all skin tone [ how cool is that !]
So as you can see from the title, this article is going to be a short and honest review on Colormates eyeshadow and eyeliner - shades of suede. I am not going to beat around the bush and make things boring for you.
Here is a very honest review of Colormates eyeshadow and eyeliner -shades of suede. hope you like it :)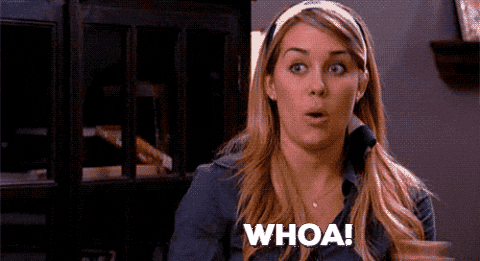 The pack contains a round eyeshadow container with 3 shades of suede, a eyeshadow applicator, ana defining eyeliner pencil, pencil sharpener.
What the product claims :
Super Soft

blends easily

Rich Smooth, Natural Look

Long-Wearing

paraben free

cruelty free
As the product claims, the eyeshadow blends in very well, it is very smooth and silky and easy to apply.
The shades are glittery n*des eventhough they appear metallic in the picture.
I really like the fact that they are very easy to wash off and I don't have to spend a lot of time rubbing makeup remover or coconut oil on my eyelids.
I also like to apply the whitish shade on my
cheekbones to give a little bit of highlight.
It is very small and travel friendly. I can carry it in my purse to retouch my makeup if needed.
You can definitely use these shades for your everyday makeup, they are not too over the top and are not highly pigmented and gives a very natural look.
They can also be used to achieve a 'no makeup' makeup look as the shades are very bronzy and glowy.
The defining eyeliner run on my waterline like butter.
It is neither waterproof or smudge proof.
click here to buy --> BUY
Overall, I really liked this product. The blend well, easy to apply and also easy to wash off.
I would definitely buy this product again.
I would rate this product : 4/5
click here to buy --> BUY
So this was my honest review on Colormates Eyeshadow and Eyeliner- shades of suede. Hope you liked it and found it helpful. Feel free to comment your opinion on it.
AND HEY!
Don't forget to subscribe to my e-mail list to get notified every time I upload more contents .
cheers :)