14 Easy Steps to getting Rihanna's look | Steal The Look
Rihanna, without any doubt is one of the most admired fashion icon. She can pull off pretty much ANY outfit. She can make the crappiest of outfits look bougie. She wears a lot of comfortable, loose, baggy clothes but still looks put together.
So here are tips to get Rihanna's look.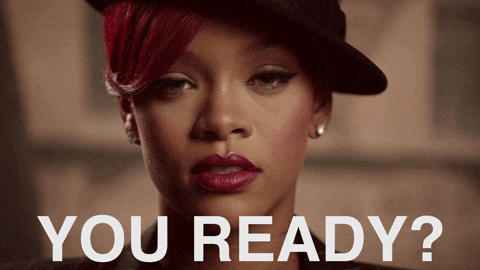 1. Oversized Jackets
Rihanna wears a LOT of oversized jackets. It's a great look to pull off during fall and winter as it not only helps to layer up but also gives a laid back look to your outfit.
2. Baggy top
Rihanna adores men's clothing. She is often found wearing baggy men's clothing. They are super comfortable and gives bad-ass vibes to your outfit.
3. Glowy Makeup Look
Rihanna always rocks the glowy makeup look. Her highlight, her dewy skin, shimmery eyeshadow, her contour, and her sun kissed, warm complexion is always on point.
4. Baggy Bottoms
Baggy bottoms are life! They are SO comfortable and trendy at the same time. Rihanna is often seen sporting baggy bottoms. It is looks very laid back and "i woke up like this' vibes.
5. High-heels
High heels gives a elegant, classy look to your outfit. It not only makes you look taller but also makes your legs look sleek and long. Rihanna is often seen sporting high-heels and that gives her entire outfit a class.
6. Denim Jacket
When in doubt, throw on a denim jacket. Denim jacket can make any outfit pop. It helps in layering up during fall and winter. It's super trendy and can be worn with pretty much any outfit. Rihanna without any doubt slays in denim jacket.
7. Accessories
Rihanna wears a lot of thick gold hoops, thin gold hoops, diamond studs, gold bangles,pearl earrings, gold chokers, gold necklaces and gold rings. They give a very sophisticated look to your outfit.
8. Sunglasses
Rihanna's sunglass game is super strong. She is not afraid to step out of her comfort zone and try new, daring sunglasses. She confidently rocks them and never fails to amaze us.
9. Updo
I personally feel RiRi looks the best with a high ponytail. It's perfect for the summer. It keeps the hair out of your face and gives a ' I tried ' look.
10. Purse
Rihanna carries a purse or a hand bag literally for all her outfits. It's an easy way to look trendy and carry your stuffs around. The best part is that you can carry a purse for ANY outfit.
11. Bold Lips
It takes a lot of confidence to rock a bold lip and RiRi definitely does not lack in that department. She looks AMAZING in bold lips. It makes her look sophisticated, confident and bad-ass.
12. Nude Lips
RiRi not only slays in bold lips, but also in nude lips. It gives a soft and a natural look. It's perfect for a no-makeup makeup look. When you don't want to look overdressed, nude lips is your key.
13. Eyeliner
Rihanna is forever rocking her perfect eyeliner. It compliments her beautiful eye shape and makes her look sassy.
14. Smoky Eyes
Rihanna slays in smoky eyes. It makes her hazel eyes pop and gives a rich, sophisticated look.
Pls check out my previous article about 8 ways to spice up any outfit--->>> click here
[ I do not own these images. Pictures are taken from Google and Pinterest ]